Doctors and Staff
Meet the experienced and friendly dentists and staff who make Westphalia Dental Implant Center the leading provider of oral hygiene and personalized dental services in Upper Marlboro.
James M Chung, D.D.S.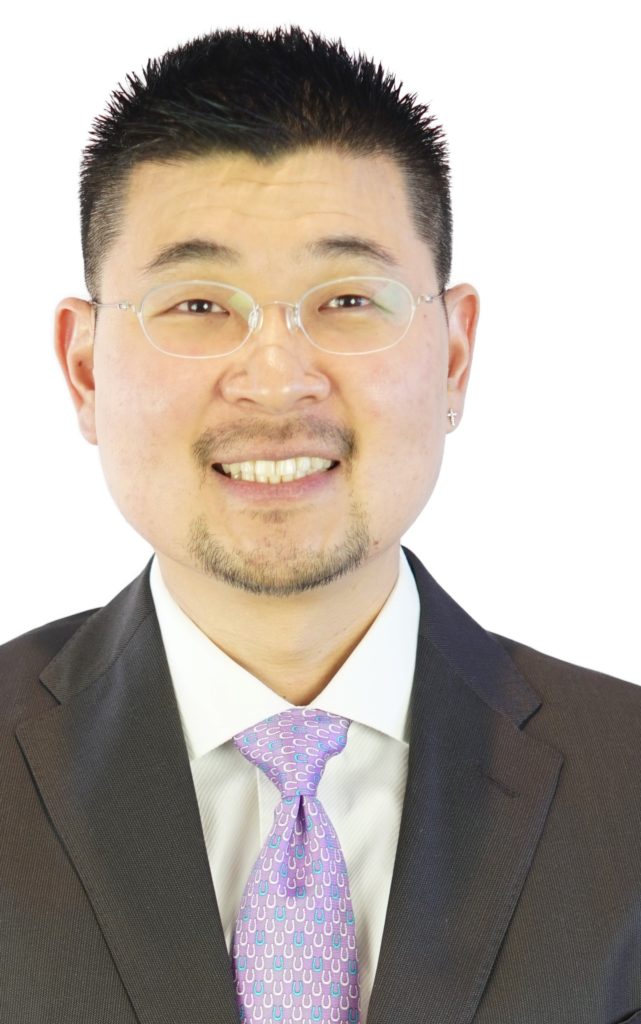 Life has a tendency to lead you to your calling – albeit sometimes in a circuitous manner.
Dr. Chung was born and raised in the U.S; growing up in San Francisco.
Dr. Chung comes from a family of physicians.  He was expected to adopt the same path.  His education was catered to facilitate this path and ultimately led him to attend the prestigious Yonsei University Medical School in South Korea. While in Korea, Dr. Chung taught English and served as an adjunct martial arts instructor for ROK Special Forces.
Dr. Chung eventually left South Korea to return to the U.S.  He briefly attended law school, but quickly realized that his calling was, in fact, in the medical field.  During this transition, he met his wife, a jewelry designer.  He also received training in aesthetic and wax carving which served as the impetus behind his entrance into NYU College of Dentistry.
Implant Training:
Dr. Chung completed a general practice residency in Jersey City Medical Center where he was introduced to implants and third molar extractions. Since then, he has piously and vigorously continued to enrich his implant education through the AAID's (American Academy of Implant Dentistry) Maxicourse, an intensive year-long training compendium with courses through International Academy of Dental Implantology.
Dr. Chung is a devoted father and husband. He enjoys wrestling, Jujitsu, indoor rock climbing, and racetrack driving with his daughter, Serene. Currently, he is teaching her chess and Othello.
Dr. Chung enjoys giving back to his local community.  The practice will be sponsoring our local junior sports football team!
---
Michelle : RDH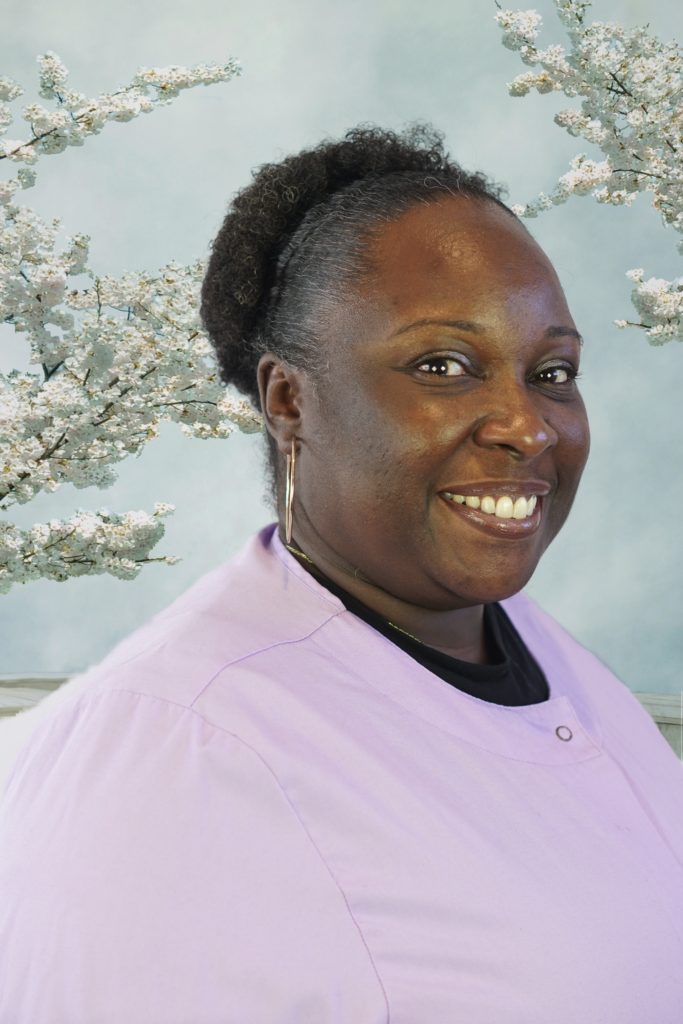 Michelle was born in Washington DC and raised in Charles County, Maryland. At the age of nineteen, she enlisted in the United States Air Force and completed her training as a dental assistant. After tours of duty in Bitburg, Germany and Yigo, Guam, Michelle returned to Maryland and continued her career as a Certified Dental Assistant (CDA).
Appreciation for the field of dentistry, along with its overall impact on total health, prompted her to pursue her passion for achieving the next level in her career. In 2015, after over twenty years as a CDA, Michelle acquired her Associate of Applied Science degree in dental hygiene from Fortis College. Her desire to provide optimal and compassionate care is evident with every individual she encounters.
When Michelle is not doing what she loves by providing exceptional care, she enjoys traveling— especially to an island with Jamaica being her all-time favorite. Other hobbies include meeting new people, spending time with family and friends, and anything that involves Prince or the color purple!
---
Hazell : Dental Assistant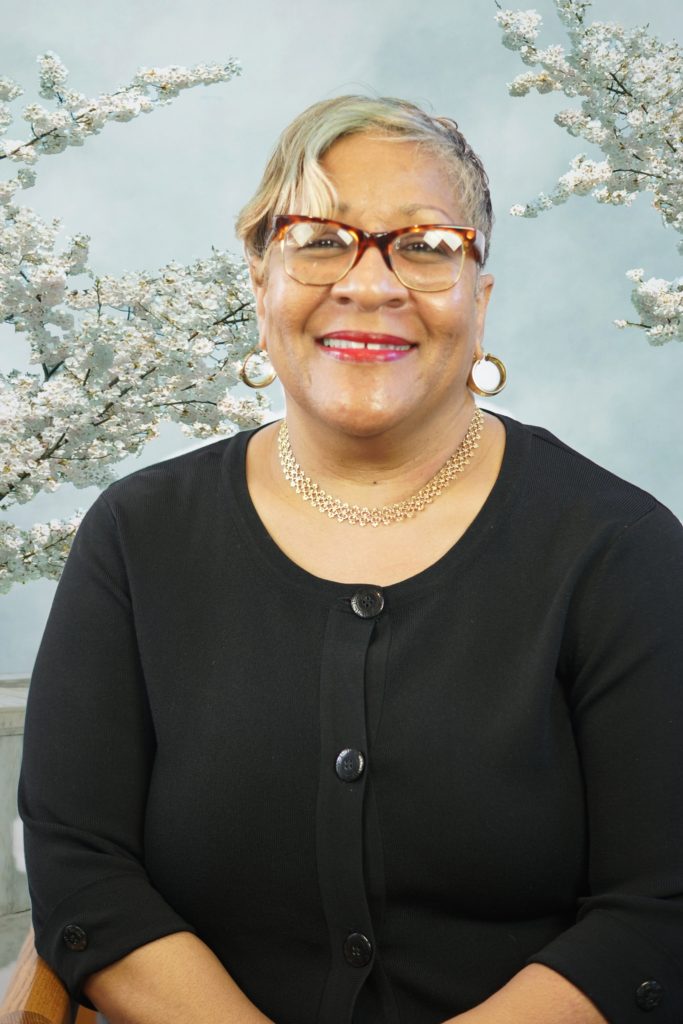 Hazel Sewell is our amazing Certified Dental Assistant with over 37 years of experience. She graduated from The Medix School in Towson, MD. She also had the opportunity to work for a periodontist specialist for six years while living in California.
With her many years of experience, she is considered highly skilled, professional and personable. We think of Hazel as the backbone to our office, and we are very fortunate to have her and her experience to help us succeed in our growing practice.
She has been married for nine years with one child and two beautiful grandkids. In her spare time, she loves baking and crocheting. She is also very crafty with drawing and painting.
---
Jen : Accounts Specialist
Jen started her career in the dental field 6 years ago as a Business Assistant. Since then she has found her specialty in Dental Billing and insurances and has earned her position as our Accounts Specialist.
Before her transition into the Dental field, she worked in the restaurant industry for almost 20 years, making her customer service skills fantastic with patient care and needs. We hope she continues to grow in her profession, while also helping the office grow.
On her time off she enjoys spending time with her kids and being the loudest fan at all their sports events. She also enjoys old school muscle cars and racing down at the track during the summer. She also loves to travel, her favorite place to go in Las Vegas.
---
Destinee : Business Assistant
Destinee Moore is a Business Assistant at Westphalia Dental. She was born and raised in the Prince George County community. She attended Claflin University in Orangeburg, SC and graduated with a Bachelor's Degree in English. Soon thereafter, she became immersed in the dental field which she ultimately fell in love with. She has always had a desire to learn and to help individuals with their endeavors. So the dental field seemed to be the best fit.
Destinee started working with Heartland Dental Care in 2013, where she received extensive training and knowledge. Also, Heartland is where she met Dr. Chung and followed him to his own practice, Westphalia Dental. Every day she helps to ensure that patients feel comfortable coming into practice and leave with a memorable experience.
In her spare time, Destinee enjoys spending time with family and traveling the world.
---
Melva : Director of Administration
Melva was born in the nation's capital and raised in Northern Virginia. Melva is accustomed to diversity. With over eight years in customer service, she sets the bar for competence and integrity.
Melva's intensive training in fast-paced environments has prepared her for all situations, and her compassionate nature makes patient care a natural fit. Her dental background consists of attending seminars, completion of education courses and working in various areas in dentistry such as endodontics, pediatrics, and general dentistry.
With her strong leadership skills and strategic thinking abilities, she ensures that the administrative functions run smoothly while improving the quality of patients' lives through excellent dentistry and communication.
Melva's mission statement is to create an efficient and profitable practice that is well known in the community for excellent service to its patients.
When she isn't making people smile at work, she enjoys wine tasting, spending time with family and friends and binge-watching Netflix.