Dental Implants
Missing a tooth or some teeth? A dental implant can restore your smile and your self-confidence!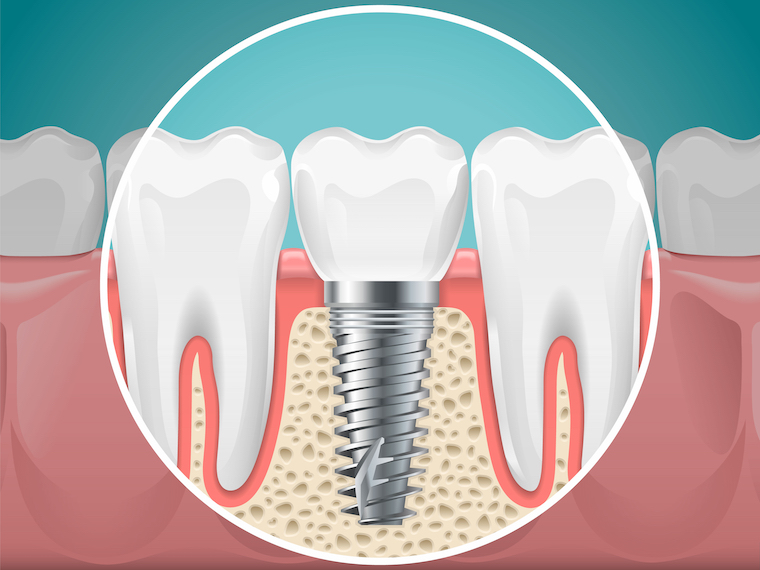 Teeth that are missing or damaged affect more than your willingness to smile. While you might find yourself less likely to smile because of the gaps left behind, these empty spaces can also leave you vulnerable to oral health issues such as infection, movement of other teeth and more. These reasons are why it's so important to replace missing or damaged teeth with high-quality dental implants.
At Westphalia Dental Implant Center, Dr. Chung and his staff offer compassionate care for all their patients. Additionally, Dr. Chung continues to enrich his implant education on an on-going basis to stay up-to-date on current implantology techniques and technologies. His past studies include completion of a 1-year maxi-course through the AAID (American Academy of Implant Dentistry), additional coursework through the International Academy of Dental Implantology and he is currently working on advanced grafting training.
Would you like to find out if you are a candidate for dental implant surgery? Book an appointment with Dr. Chung today or call us at 301-5273-7466.
Dental implants are permanent replacement teeth that are virtually indistinguishable from your natural teeth.
While missing a tooth is not acceptable, you don't have to live with ill-fitting dentures either. Westphalia Dental Implant Center understands the personalization that's needed to create the right solution for your needs.

A dental implant is a realistic and stable option for tooth replacement because it starts with a prosthetic tooth root (implant). This is designed to provide an anchor for the crown. The implanted root is typically made of titanium, a material that is compatible with the jawbone tissue and encourages its growth.
Overview of Procedure
Titanium implant post is inserted in bone
Bone is given time to heal and grow (osseointegration)
Abutment placed on implant
Ceramic crown (tooth prosthesis) is installed to replace missing tooth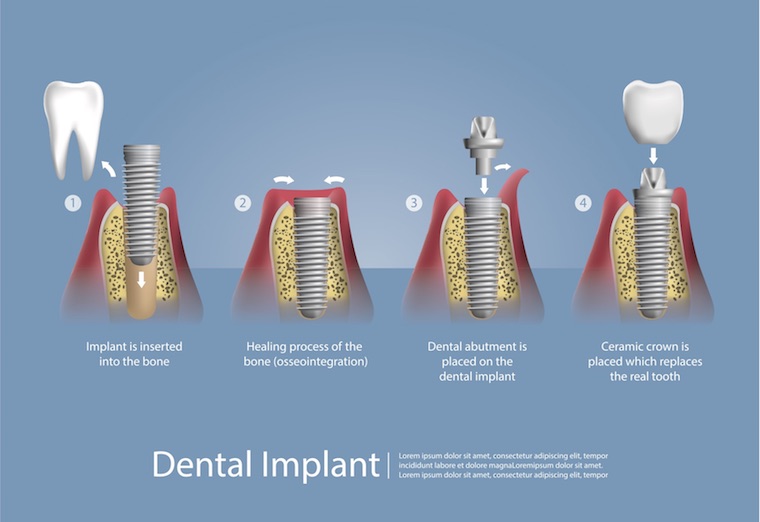 Dental Implants at Westphalia Dental Implant Center
At Westphalia Dental Implant Center, the latest in dental technology — including cone beam computed tomography (CBCT) — is used to provide you with the most precise dental implants possible. Combined with scanner triangulation, the fully guided surgery CBCT offered by Dr. Chung delivers exceptional results, less pain and a faster recovery for patients.
The price of CBCT is free with dental implant surgery. This technology enables Dr. Chung to precisely map out your treatment plan with the goal of replacing your missing or damaged teeth with beautiful, fully-functional dental implants.
The first step in getting started is to make an appointment at the Westphalia Dental Implant Center office in beautiful Upper Marlboro, MD. For more questions, please call us at (301) 273-7466.